Ramen Tomo is located in one of the less busy parts of Akasaka, just a stone's throw away from the Akasaka 2-chome police box. However, if you're in the mood for ramen in the Akasaka area, this is probably your best bet. It is the second highest rated ramen restaurant on Tabelog, the highest being Kisurin. Tomo's claim to fame is a rich soup based on ago dashi (broth extracted from dried flying fish) flavored with soy sauce. The "special" (特製) ago dashi ramen comes with generous toppings of flame broiled chashu, menma, dried roasted seaweed and a half boiled egg.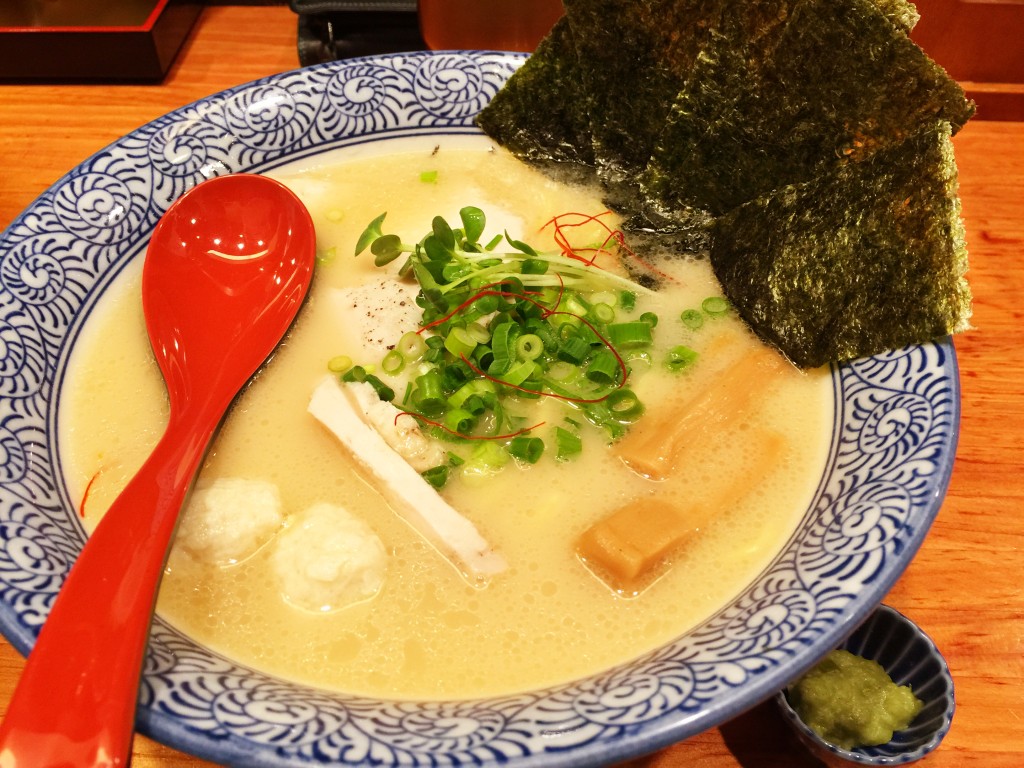 Also on the menu is an equally luxurious salt flavored paitan (chicken based) soup for those who aren't a fan of strong seafood based soups. Instead of chashu, the paitan ramen comes with tender and juicy chicken meatballs. The soup is thick, rich and deeply flavorful. In my opinion, you can't go wrong with either option. Tomo offers both regular ramen and tsukemen options.
Expect long lines during lunch hour.